Sportsfields Inc, a family owned and operated company, has specialized in the design, construction, and renovation of the natural-turf athletic field beginning in 1984.
Each season brings maintenance issues that must be kept well in hand to avoid costly repairs and player injuries. Sportsfields Inc. has decades of experience in managing each and every one.
Our expert consultants can help you design a field renovation that will maximize your current assets and minimize expenditure. Get a supremely playable field at the best possible value.
Many projects begin at the the beginning. We'll envision, design and construct your ballfield from scratch. Here are some examples of large scale construction projects from around the area.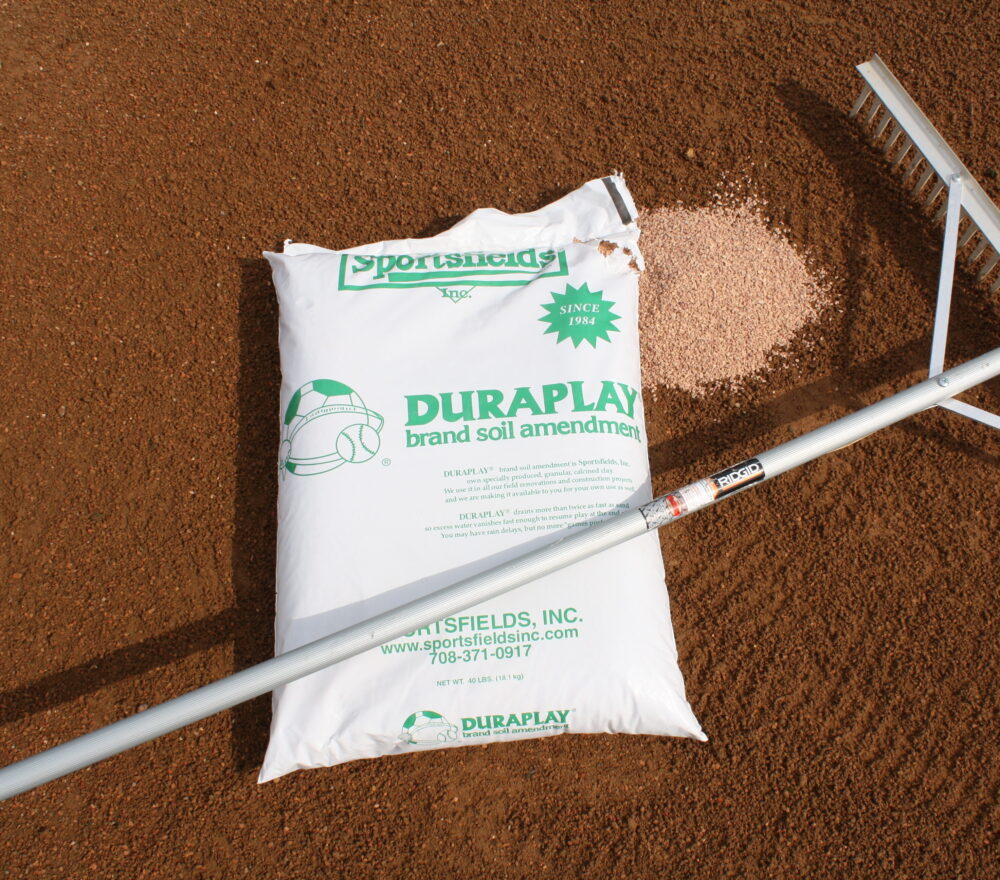 DURAPLAY® is our brand of soil amendment made from granular, calcined clay. The clay is superheated in kilns to produce superior water absorption. You may have rain delays, but no more games postponed due to rain. ​
This All Play Home-plate has no corners or edges to catch spikes. With beveled edges extended down into a deep black apron. Ready to install. Wood filled core. Regulation size 3″ high base.​